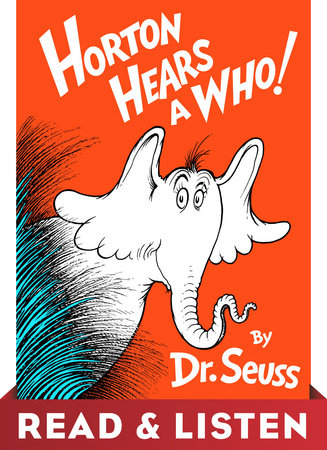 Horton Hears A Who! Read & Listen Edition
Horton is back! After his first appearance in Horton Hatches the Egg, everyone's favorite elephant returns in this timeless, moving, and comical classic in which we discover that "a person's a person, no matter how small." Thanks to the irrepressible rhymes and eye-catching illustrations, young readers will learn kindness and perseverance (as well as the importance of a good "Yopp") from the very determined—and very endearing—Horton the elephant.
 
This Read & Listen edition contains audio narration.