Dr. Seuss's Birthday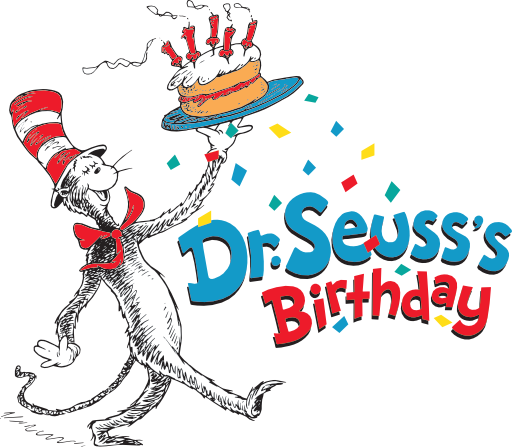 March 2nd
Get involved! Dr. Seuss's Birthday is a nationwide reading celebration that takes place annually on March 2 — Dr. Seuss's birthday.
Across the country, thousands of schools, libraries, and community centers participate by bringing together kids, teens, and books, and you can too!
Incorporate our printable guides and activities to celebrate reading with young people.
Dr. Seuss's Birthday Educator Guides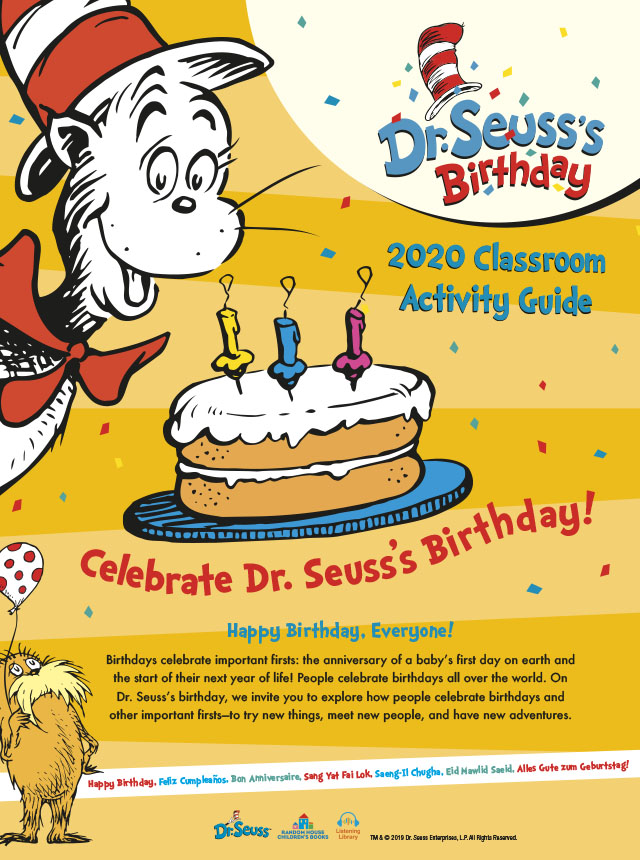 2020 Classroom Activity Guide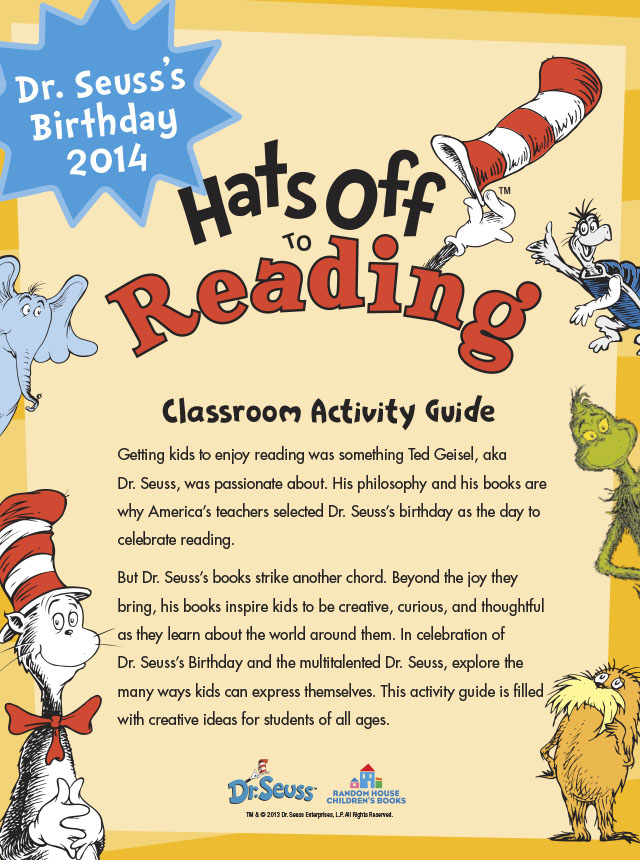 2014 Classroom Activity Guide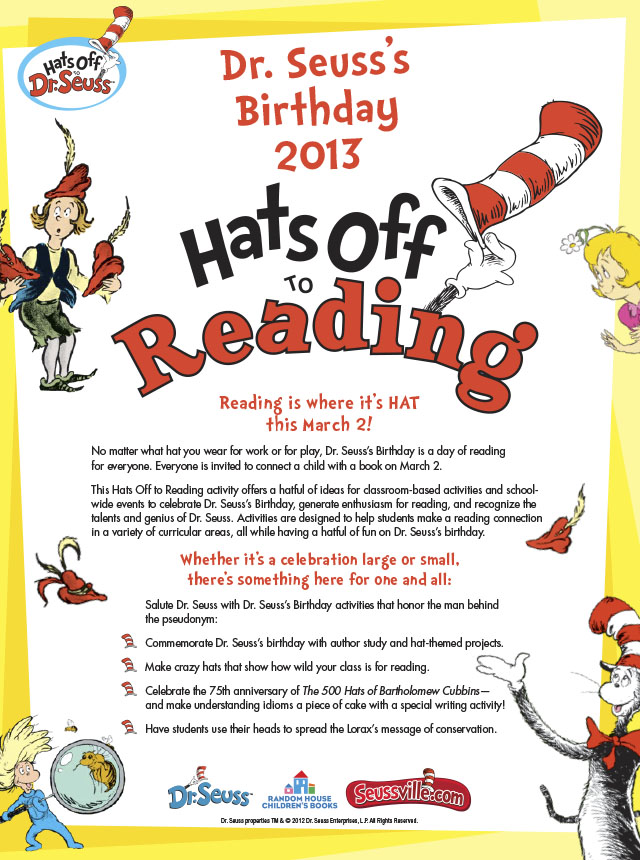 2013 Classroom Activity Guide
Printable Activities
View all of Dr. Seuss's Birthday Activites!