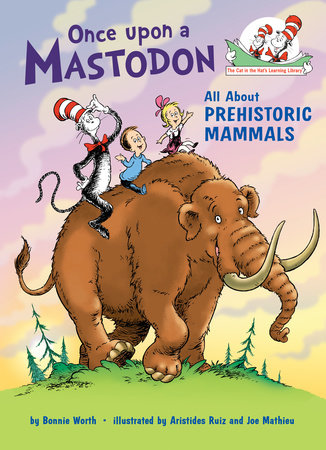 Once upon a Mastodon
How cool! The Cat and Co. time-travel to the Great Ice Age!
 
The Cat in the Hat visits with Ice Age mammals on a whirlwind tour of the Pleistocene! From ground sloths as big as elephants to bears as heavy as Volkswagens, the Cat introduces young readers to mastodons, mammoths, woolly rhinos, saber-toothed cats, giant horses, and lots more—including humans! In addition, young readers will learn basic facts about the Great Ice Age and early human life, the characteristics of mammals, and the study of fossils. Ideal for supporting the Common Core State Standards and a natural for fans of the hit PBS Kids show The Cat in the Hat Knows a Lot About That!, this is a great way to introduce beginning readers to science!