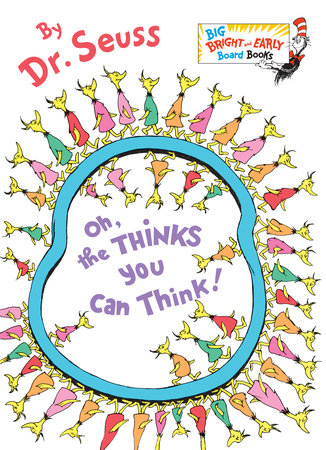 Oh, the Thinks You Can Think!
Dr. Seuss's classic celebration of imagination is now a BIG Bright & Early Board Book!
 
Think left and think right and think low and think high. Oh, the THINKS you can think up if only you try! Dr. Seuss's wise words are now available in a bigger board-book format, perfect for the youngest readers.