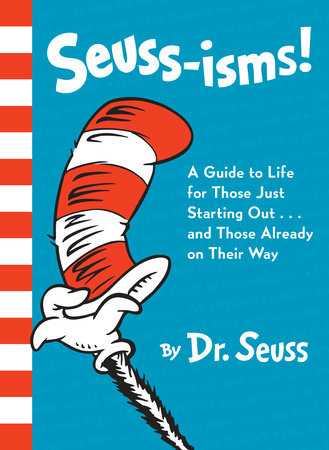 Seuss-isms! A Guide to Life for Those Just Starting Out...and Those Already on Their Way
This New York Times bestselling collection of quotes from Dr. Seuss makes a perfect gift for birthdays, graduations and every day in between! Everyone can use some advice from the one and only Dr. Seuss!

Dr. Seuss dispenses invaluable advice about life in this collection of his most memorable quotes. With over sixty pages of cherished Seuss art and quotes from such classics as The Cat in the Hat, Horton Hatches the Egg, Green Eggs and Ham, How the Grinch Stole Christmas!, Oh, the Places You'll Go!, and many more, this humorous and inspiring collection is, indeed, perfect for those just starting out . . . or those who are already on their way!