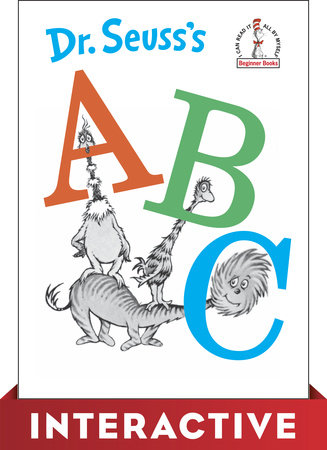 Dr. Seuss's ABC: Interactive Edition
Arguably the most entertaining alphabet book ever written, this classic Beginner Book by Dr. Seuss comes to life in an interactive ebook—with zany animation and fun educational activities! 
 
Featuring a fantastic cast of characters from Aunt Annie's alligator to the Zizzer-Zazzer-Zuzz, Dr. Seuss's ABC is a must-have for every young child's library. 
 
This interactive edition includes 4 mini-games that reinforce pre-literacy skills such as alphabet letter matching, letter order, letter identification, and more! 
 
Originally created by Dr. Seuss, Beginner Books encourage children to read all by themselves, with simple words and illustrations that give clues to their meaning.
 
This ebook includes interactive animation, activities, and Read & Listen audio narration.