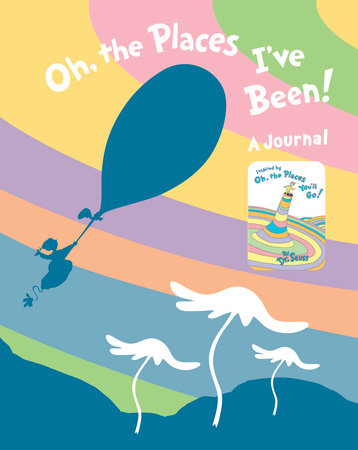 Oh, the Places I've Been! Journal
A journal for sophisticated Seuss fans based on the beloved picture book, Oh, The Places You'll Go, that has inspired generations of readers. This beautiful keepsake makes a perfect gift to celebrate any milestone.

This inspiring hardcover journal features features motivational quotes and color artwork throughout from Dr. Seuss's Oh, the Places You'll Go! ! A "blank book" that is not quite blank, it's 160 mostly-lined pages are the perfect place for reflecting on the Great Balancing Act (aka Life) and all the places you've been. With a linen-textured matte laminated cover and peel-off stickers on the front and back cover, it makes a sophisticated gift for high-school or college graduates--or anyone wanting to be inspired on the Road of Life!