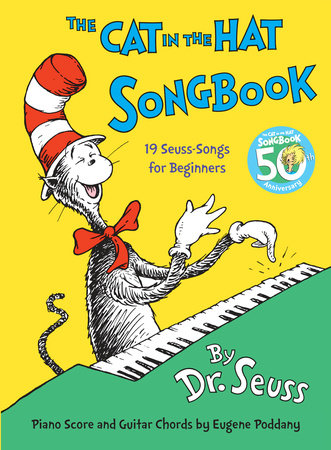 The Cat in the Hat Songbook
Sing along with this gem from Dr. Seuss!
 
This classically wacky songbook with lyrics by Dr. Seuss and musical score by Eugene Poddany contains 19 unforgettable songs for the beginning singer. There are lively songs like "Plinker Plunker" and "The No Laugh Race," bedtime songs like "Lullaby for Mr. Benjamin B. Bickelbaum," and just plain silly songs like "Cry a Pint." With a sturdy binding that opens flat for easy use, and simple piano and guitar arrangements, The Cat in the Hat Songbook is truly something to sing about! Available for a limited time with a 50th-anniversary burst printed on the front cover, this is an ideal gift for Seuss fans and music lovers!