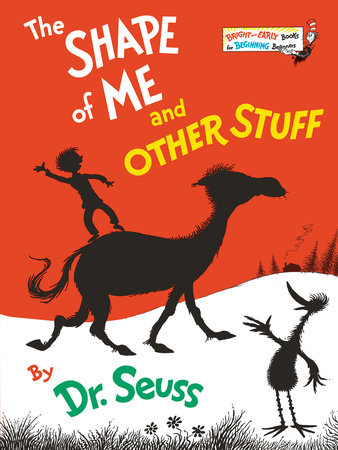 The Shape of Me and Other Stuff
Even in silhouette, the fun and fanciful art of Dr. Seuss is instantly recognizable in this Bright and Early Book classic: "a bug, a balloon, a bed, a bike. No shapes are ever quite alike." Looking at ordinary shapes is great when seen through the eyes of the remarkable Dr. Seuss, but of course it's the extraordinary shapes that really make an impression. Would you want to be shaped like a BLOGG?

Combining brief and funny stories, easy words, catchy rhythm, and lively illustrations, Bright and Early Books are an ideal way to introduce the joys of reading to children.