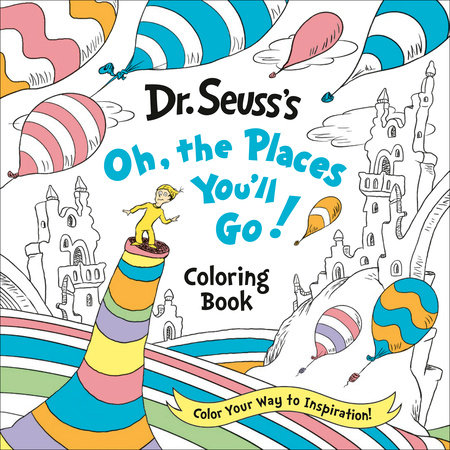 Dr. Seuss's Oh, the Places You'll Go! Coloring Book
Featuring designs and patterns based on the Dr. Seuss's classic Oh, the Places You'll Go!, this coloring book for all ages is the perfect way to encourage graduates--or anyone making a change in life--to relax and exercise their imagination!

With intricate illustrations (some more complex than others), playful patterns, iconic images, and quotations to color from Oh, the Places You'll Go!, artists 5 to 105 can color and contemplate their plans for the future! A perfect gift for graduates--especially when paired with the picture book Oh, the Place's You'll Go!--it's also ideal for newlyweds, retirees, or ANYONE starting a new phase in life!