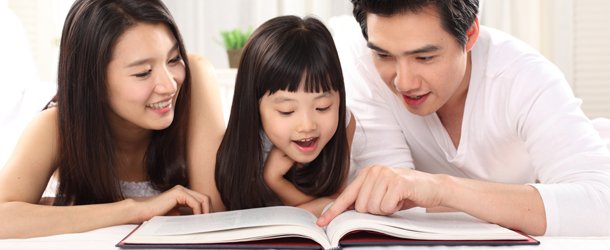 Tips for Reading with Your Children
Developing a love for reading begins at home, and Dr. Seuss's words and pictures will make it fun for you and your child. Get started with the tips below.
Letters and words are here, there, and everywhere! Dr. Seuss was a master of words, real and imagined. When you're driving with your child along a familiar route, read the signs aloud. Make your next trip to the grocery store an interactive one—read the names of food items aloud with your child. Make up new ones!