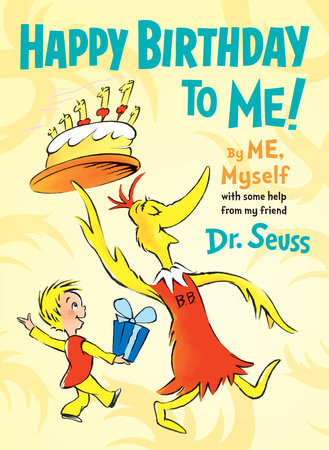 Happy Birthday to Me! By ME, Myself
A book that kids can write (and draw) about their birthday—with a little help from Dr. Seuss!
 
This hardcover collectible activity book based on Happy Birthday to You! has the easy-to-read and easy-to-fill-in style of Dr. Seuss's classic My Book About Me. Elementary school–age children will be excited to write—and draw—all about their birthdays: from the qualities they were born with that make them unique to their favorite kind of cake! Includes quotes from Happy Birthday to You!, simple writing activities, yes-or-no questions, unfinished images for kids to complete, and space for family and friends to share birthday wishes. Perfect for celebrating individuality—and birthdays, of course (especially when paired with a copy of Happy Birthday to You!)—this book is bound to become a cherished family keepsake.
 
Collect all the By ME, Myself Books—My Book About Me, Oh, the Places I'll Go!, My Book About Christmas, and Happy Birthday to Me!—and encourage kids to write the story of their lives!