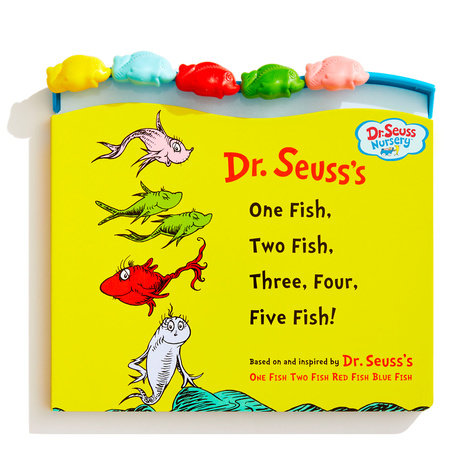 One Fish, Two Fish, Three, Four, Five Fish
Five fish-shaped beads that move across the top of this sturdy board book allow toddlers to count along as they this adorable book based on the classic Beginner Book One Fish Two Fish Red Fish Blue Fish! Safety-tested for children of all ages, the bright colors and interactive elements will make this a hit with little fish-lovers everywhere!
 
The Dr. Seuss Nursery Collection introduces the most beloved Dr. Seuss characters to the littlest of listeners. Based on Dr. Seuss's signature art and rollicking rhymes, each book introduces the most popular characters of the title on which it's based in a bold and simple format, which will engage babies and toddlers at each stage of development.