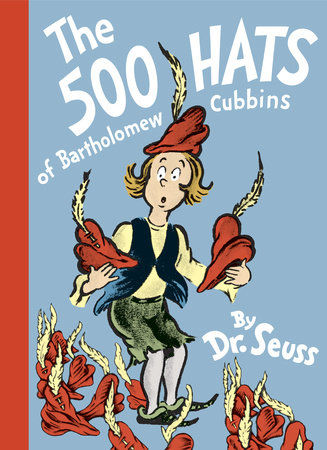 The 500 Hats of Bartholomew Cubbins
Dr. Seuss's classic treatise on bullying—now with fully color-enhanced illustrations!
 
As topical today as when it was first published in 1938, The 500 Hats of Bartholomew Cubbins is the story of a young boy (the same one featured in the Caldecott Honor Award-winner Bartholomew and the Oobleck) and his unjust treatment at the hands of a king. Written in unrhymed prose, The 500 Hats is one of Dr. Seuss's earliest works, and while it may not be as well-known as his other stories, the book addresses subjects that we know the good doctor was passionate about throughout his life: the abuse of power (as in Yertle the Turtle and Horton Hears a Who); rivalry (as in The Sneetches); and of course, zany good humor (as in The Cat in the Hat and all the other books he wrote and illustrated)!