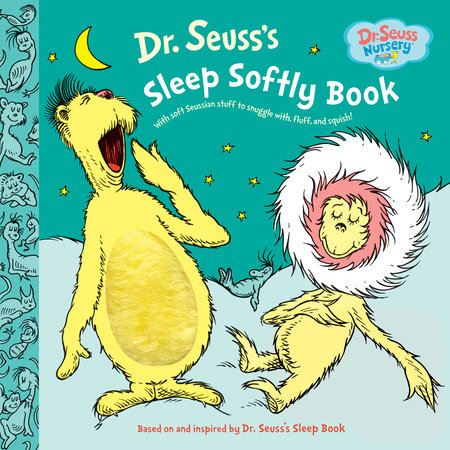 Dr. Seuss's Sleep Softly Book
A yawn is quite catching, you see. Like a cough.
It just takes one yawn to start other yawns off.

This interactive touch-and-feel book lets toddlers snuggle and squish the soft beds, bellies, and pillows of Dr. Seuss's iconic sleepy characters!

A new Dr. Seuss Nursery Collection title with interactive fun for baby based on Dr. Seuss's Sleep Book—just in time to celebrate the 50th anniversary of the classic bedtime story.